Individuals interested in socializing over a delicious meal with other community members.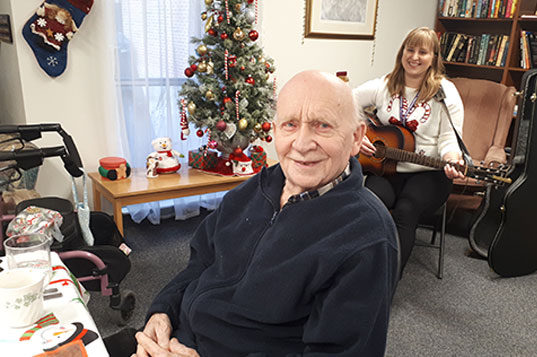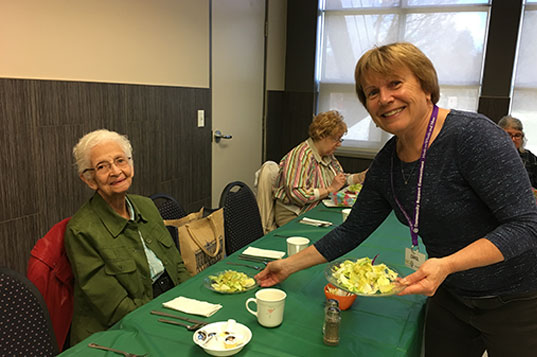 Enjoy the company of others, as you receive a lovely-prepared three-course meal, listen to guest speakers, and engage in fun activities over lunch! Food is prepared with fresh ingredients by our Red Seal Chefs in our professional kitchen.
Simply call our office to arrange a convenient intake appointment. From there, you just call our office whenever you are joining us for lunch, and we will add your order to our reservation.
• Offered at a variety of sites throughout the region with transportation options depending on the location.
• This service is offered in Cambridge, Kitchener, North Dumfries, and Waterloo.
• There are fees for this service. Please see the fees page for pricing information.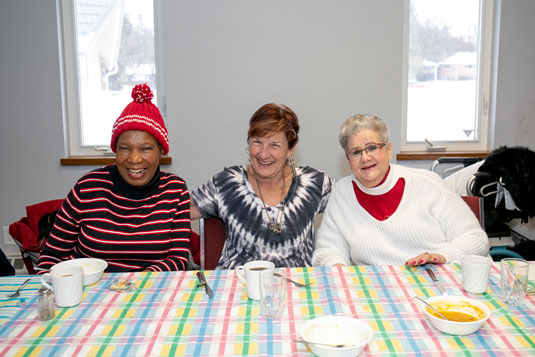 I'm an introvert and I don't like being around big groups of people, but then I met Joyce and other friends and sometimes we even chat on the phone. It's the companionship, the laughing. I think for me, most of it is being able to laugh. It's the whole process.