PROVIDE A MEAL FOR A SENIOR IN NEED
This year more than ever, seniors in your community need your support.
In our post-pandemic world, seniors like Judith are looking to remain in the homes they love, rather than in long-term care facilities. Judith loves living at home – she shared her home with her husband of 50 years before he passed, she is close to the friends she has known her whole life. Her favourite things to do are just around the corner. But more days than not, Judith is struggling to be able to prepare a nutritious meal for herself. All too often, access to a meal is the barrier that will force Judith and other seniors to leave the homes they love. That's where Community Support Connections' warm meal service steps in.
Prepared in our own kitchen and delivered by caring volunteers, Community Support Connections' home- style meals allow seniors to remain in the comfort of their own homes. But the need for nutrition support in our community is increasing. This past fiscal year we delivered close to 90,000 meals, over 8,500 more meals than the year before. At the same time, we all have been experiencing the increases in food costs at the grocery store. The need for Community Support Connections has never been higher. 
"If it wasn't for Meals on Wheels, I wouldn't be eating all the time."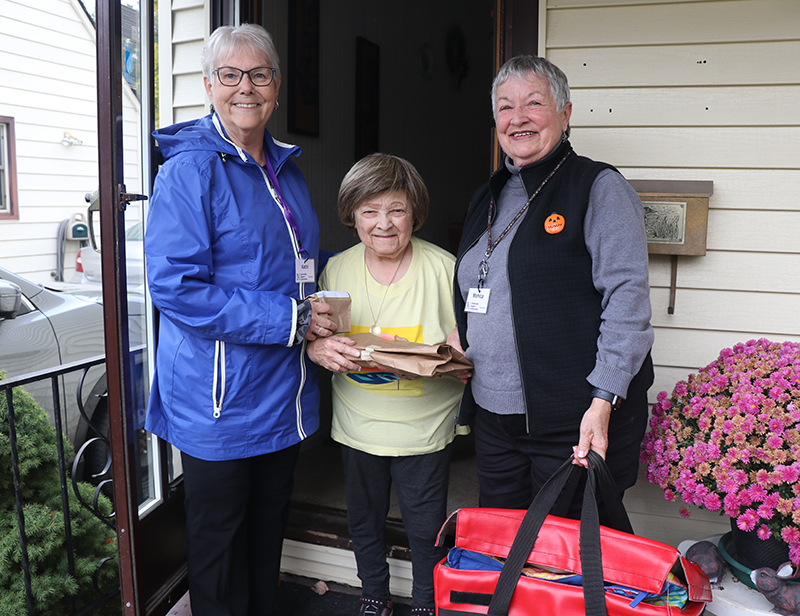 Countless seniors and people with disabilities like Judith rely on Community Support Connections to ensure they have a warm meal to eat. With your help, we know we can keep assisting more people like Judith. Please consider standing with Judith and your neighbours in supporting a community where everyone, regardless of age or ability, has access to a nutritious meal.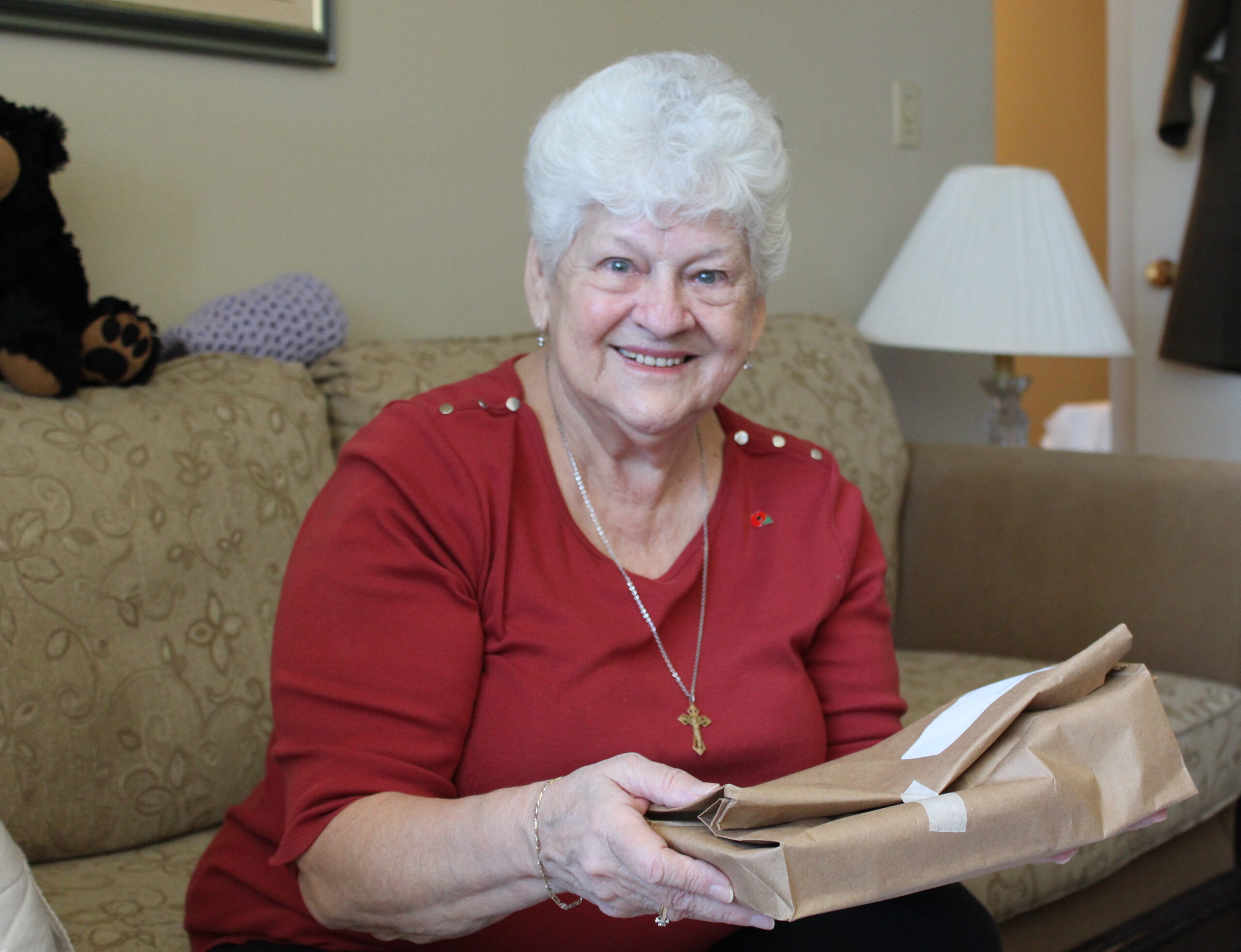 Will you provide a meal for a senior in need this holiday season?
$50 helps provide 12 meals.
$75 helps provide 18 meals.
$150 helps provide 36 meals.
$500 helps provide 120 meals.
Please be advised that online donations are processed through CanadaHelps, a charitable organization that collects processing fees from Community Support Connections. You will receive a tax receipt for the full amount of your donation, while Community Support Connections receives the amount of your donation less processing fees. 
If you would prefer to donate directly to Community Support Connections, fill out our Pledge Form and mail it to:
Community Support Connections
61 Woolwich St. N. P.O. Box 29
Breslau, ON N0B 1M0
Community Support Connections provides many life-changing services for our clients, allowing many people to stay in the comfort of their homes. We help give them the independence and dignity we all want in life. The services we offer are customized to a diverse client group that includes caregivers, older adults, people with diverse abilities, and anyone in between.
Community Support Connections offers services under four areas: Nutrition, Physical Health, Social Wellbeing, and Help at Home.