Community Support Connections is a non-profit organization (charitable registration number 12962-1298-RR0001) that promotes the health of the whole person – mind and body – through our support services. Our client-centred approach ensures we offer personalized care that helps people live a healthy life in the comfort of their homes.
Love for our community is at the root of our work. We help people live independently and with dignity, and we create personal connections with them along the way. Every touchpoint with Community Support Connections conveys genuine care for our clients and it shows in the high-quality services we offer.
We're more than just a service provider – we're a friendly neighbour.
Mission – Enabling people to live at home with independence and dignity.
Vision – A community where everyone feels at home – valued, connected, and empowered.
Values – Our values are reflected in our name: Community Support Connections.
We are Community-based, building strong and lasting relationships with our clients, caregivers, volunteers, donors, and community partners.
We Support and respect our clients' choices and decisions, responding with empathy and compassion.
We Connect people, ideas, and opportunities together. We work collaboratively with our partners and clients to ensure they receive the services and supports they need.
We Believe in Equity, Accessibility, and Diversity: We will ensure that services are based on clients' and caregivers' needs, regardless of their race, colour, ancestry, creed (religion), place of origin, ethnic origin, citizenship, sex (including pregnancy and gender identity), sexual orientation, age, marital status, family status, physical or mental ability, income, or any other factors such as diverse behaviours or lifestyle.
As part of our ongoing commitment to providing exceptional client experiences and being a great environment for staff and volunteers, Community Support Connections holds itself to Accreditation Canada's standards. Their accreditation program is an ongoing four-year cycle of assessment and improvement to our service quality and safety standards.
Community Support Connections was successfully accredited in our 2016 Assessment Review, with our next on-site assessment to occur in May of 2021.
Community Support Connections maintains that a high standard of service is integral to realize our mission, vision, and values as we serve our community at home. Through these regular evaluations, we are continually on a path of reflection, improvement, and collaboration to provide care of the highest quality to our neighbours.
To learn more about our accreditation, contact our Executive Director, Will Pace.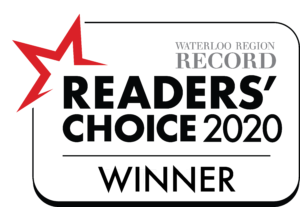 We are honoured to have been awarded the Platinum distinction in Senior Services in the Record Readers' Choice Awards!
Watch a Hybrid RAV4 (courtesy of TMMC) transform into our newest agency fleet vehicle: