Staying strong and physically fit gives clients the courage to do more – do more around the house, get out more, and engage with others more. In short, they can continue to live life to the fullest. Our free exercise classes, offered throughout Waterloo Region, are a fun way to meet people, listen to music, and have some laughs. Staying healthy is an added bonus. In-home exercise programs are also available based on client needs.
Millions of older people fall each year, resulting in hospitalization and severe functional impairment. The fear of falling makes people stay close to home and disengage, resulting in less mobility, cognitive decline, and increased frailty. Our fall prevention class is a proactive way we help people gain strength and confidence in their abilities. We help them continue to participate in the activities that bring them joy.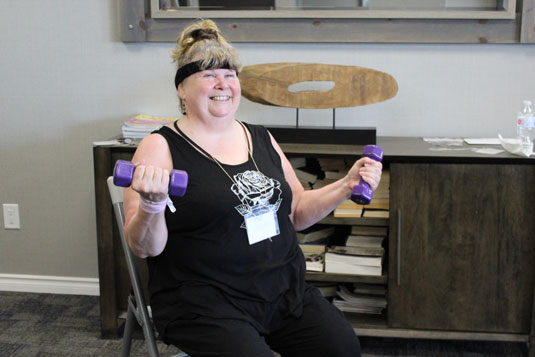 Our free gentle exercise classes are offered at locations throughout Waterloo Region or in your own home!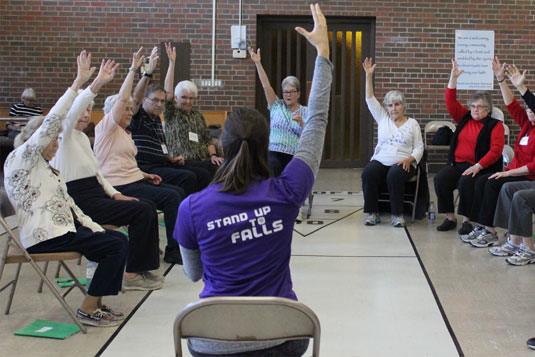 There are a wide range of factors that contribute to falls. Learn to identify and address these risks.
Our virtual classes brings free gentle exercise with trained instructors, right to your own home.